Putting carers in touch with one another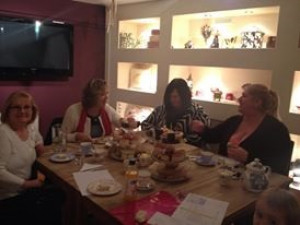 Connected Carers was a Big lottery funded project that funded a range of carer focused activities, These ranged from coffee mornings, social lunches and outings, through activities and tasters to therapies and various relaxation sessions. 
If you are an unpaid  carer for a person with a life-long disability then we invite you to join us.  Together with partners from Glamorgan Voluntary services and the Touch Trust we aim to give hard working carers a break and some personal time to regenerate and take a little time-out. All activities are free and we hope to offer something for everyone.
We have held a variety of activities including coffee mornings, lunches and themed meetings planned over the coming months and are seeking ideas from you for new activities. All meetings are free or subsidised subject to funding (you do enough as carers already) and we hope to support more carers across the area including near you!
Look for details of forthcoming events on our news section or contact Jacquie or Karen on 029 2056 5917 to be added to our mailing list
Typical gatherings
We have held gatherings in both Cardiff and the Vale including lunches, afternoon tea, picnics, yoga, dance, arts and crafts sessions, cycling and coach trips.
Carers below enjoyed a walk around Barry Island led by Valeways, a local walking charity (who also supplied two walk leaders) followed by lunch on the seafront.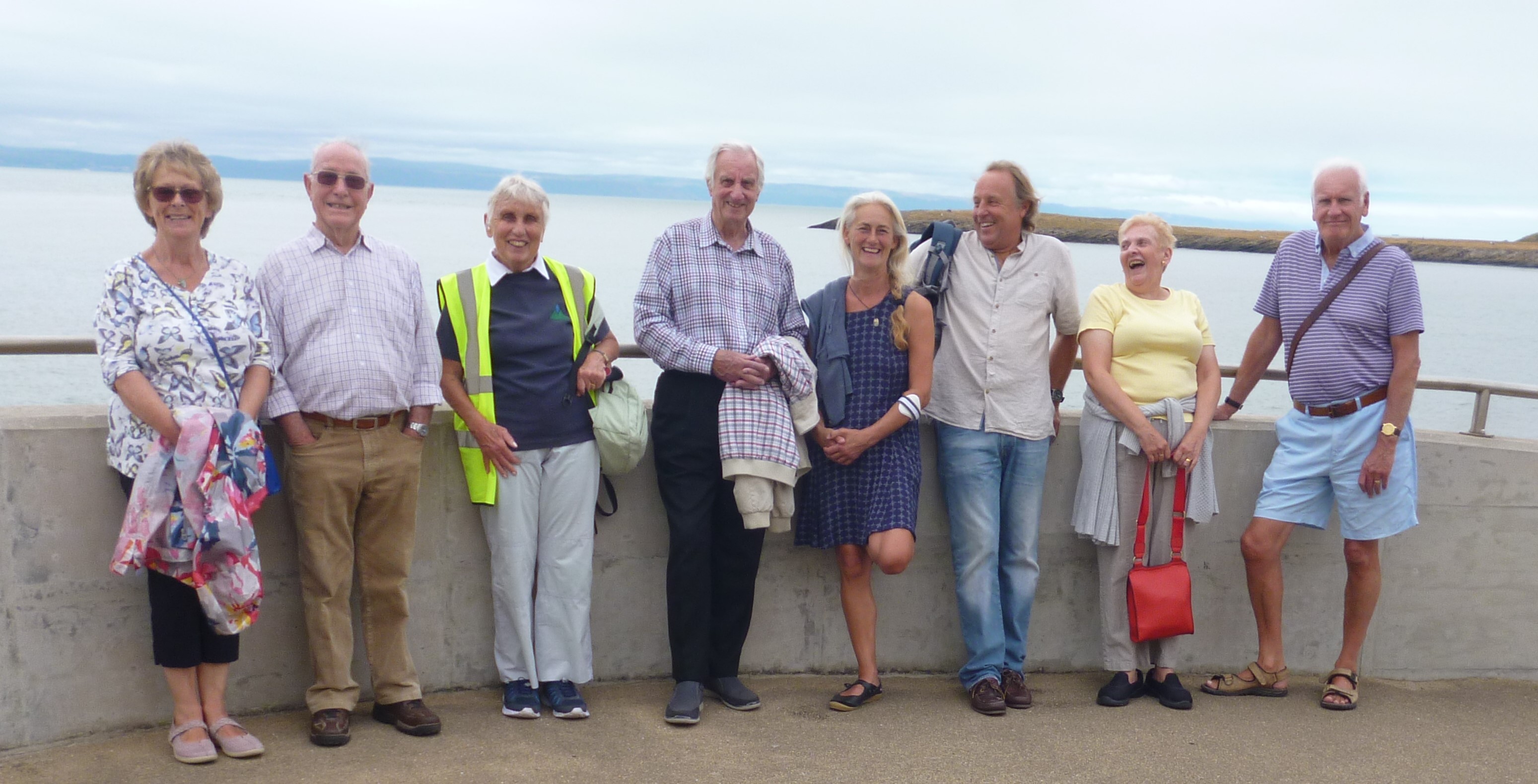 All carers valued the opportunity to meet others and spend time enjoying a physical activity. After the walk of we retired to Cafe Cove on the Barry Island seafront for refreshments where a great deal of discussion took place. Topics covered included the need for information on transition, information on carers assessments- several had not had an assessment and were unaware of the new rights that carers have. Respite was also discussed long with the need for a wider range of options but some carers have been funded so that they can employ people to support their child (one even employs his daughter to support her sister). We discussed the importance of older parents sharing their experiences with younger parents - especially to give them uplifting stories rather than focus on the struggles in the here and now.  
All enjoyed the walk some plan to join Valeways walks in future. We agreed to repeat the walk in September as we would expect more, younger carers to join us once school has re-started.
The Flamingo Chicks organisation funded this day and we are very grateful to them.
 Another picnic, this time in Porthkerry Park, Barry was a great success (and the sun shone).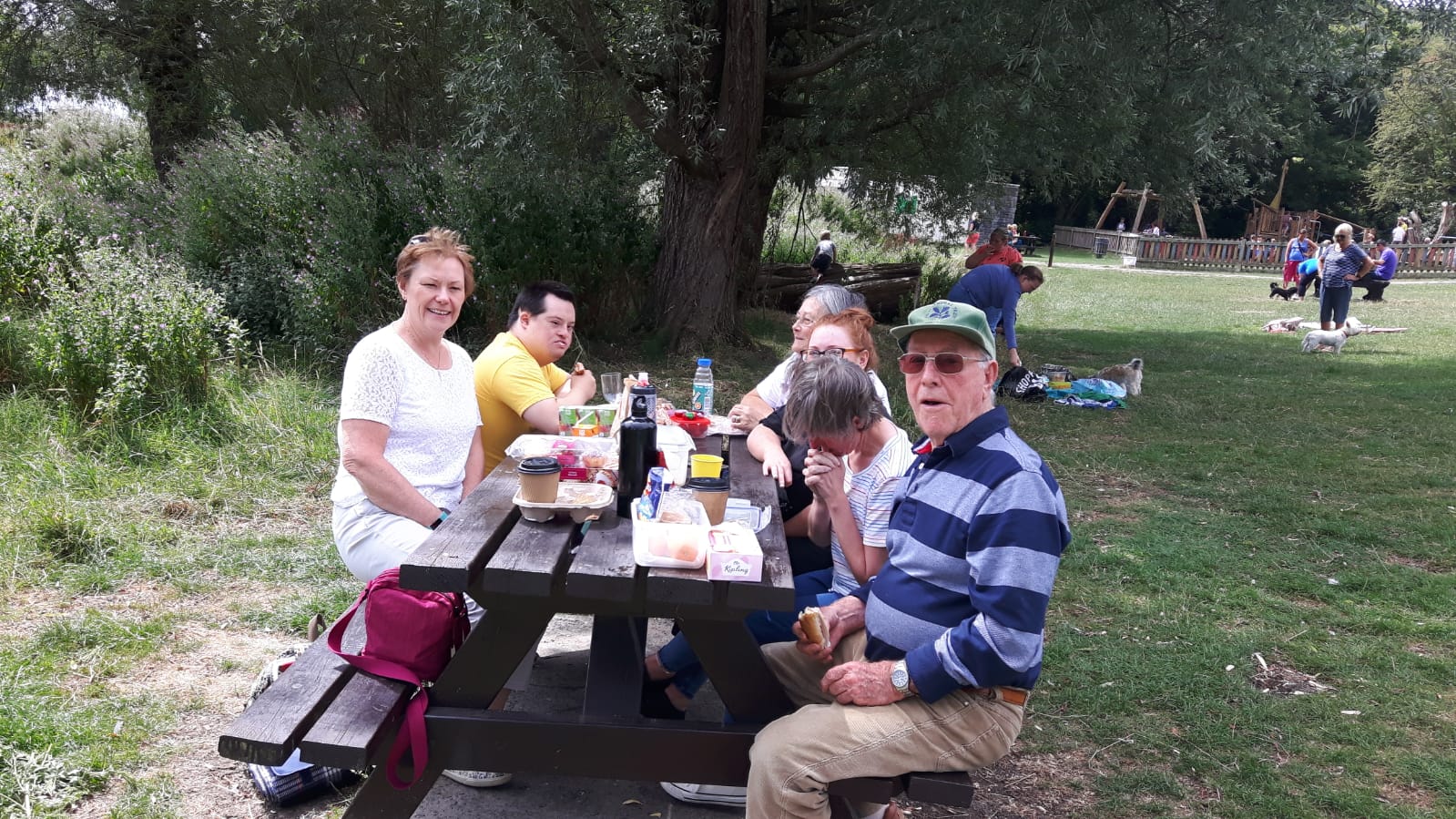 Regular gatherings are held at Pedal Power in Pontcanna Fields, Cardiff where carers enjoy cycling sessions on a variety of adapted and standard bicycles. These started in a very cold Springtime but the weather didn't deter anyone from enjoying the exercise and the hot refreshments that followed.
We also hold a variety of activity based meetings where you can let your hair down and have fun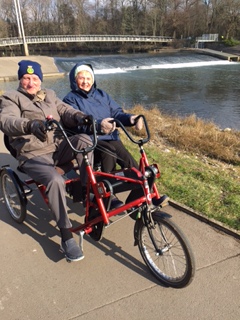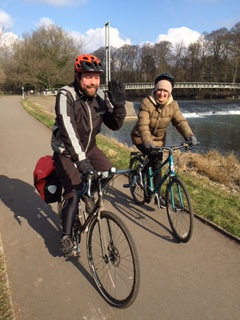 It's never too cold to go for a ride! 
Other venues included the Sunflower and the Eye in Cardiff Bay followed by tea and cakes - all for free! This was a welcome change from the recent trips when carers braved the' Beast from the East' .
 Carers gatherings are being set up across both counties and many more are planned. Our carers coffee mornings, held in partnership with the Mentor Ring, are held every Tuesday in Butetown Community Centre and new members are always welcome.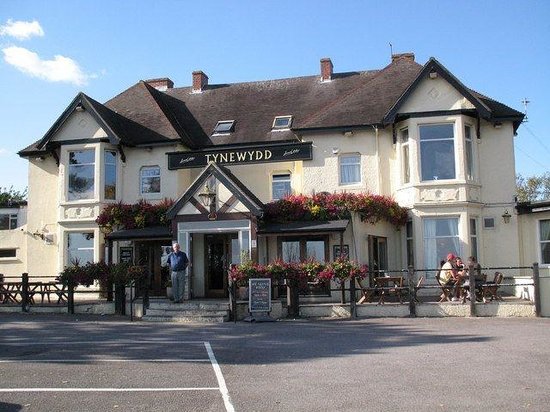 Gatherings are held in local venues in a relaxed environment - come along and meet other carers!
The gatherings held across the Vale and Cardiff in various venues and are a great way to meet other carers in a stress free and relaxed environment and are always very well attended. We have met in a variety of settings including Brewers Fayre, Cwm Talwg, Star Inn and the Colcot Arms in the Vale of Glamorgan and the Gatekeeper, Mount Stuart, Coopers Carvery, 121 and Miss Tilleys in  Cardiff where carers have enjoyed a breakfast or lunch on us! If you have an idea where we could hold a gathering near to you please let us know.
Coffee morning in our Fairwater office are held every Friday between 10am and 2pm, call Karen if you fancy popping in for a chat on 029 2056 5917. More are planned across both counties - contact us for details of one near you! Since the Covid 19 virus and lockdowns we have held weekly online coffee morning using zoom - every Thursday at 11.00.
We post details  of our activities for carers on our facebook pages along with daily posts on other issues- please make sure that you follow us and add us as a friend to keep up to date!
Live in the Vale of Glamorgan? Carers living in the Vale are also invited to our weekly lunchtime gatherings held across the county, for details click here.