Connected Carers- new opportunities for carers!
A chance to meet other carers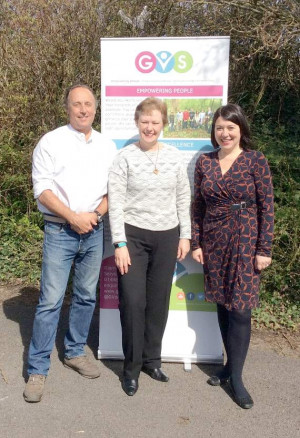 Glamorgan Voluntary Services (GVS) has been awarded a three year grant by the Big Lottery Fund to lead a project across Cardiff and the Vale, in partnership with Cardiff and the Vale Parents' Federation and Touch Trust.
The 'Connected Carers' project will work with family carers of people with lifelong or life-limiting conditions. It will provide advice, information, training, support, opportunities for self-development and the chance to meet other carers in a variety of social networking settings.
The grant from the Big Lottery Fund will enable GVS to co-ordinate Connected Carers by providing the overall management of the project.
Cardiff and the Vale Parents' Federation will organise social gatherings across the region enabling family carers to meet, to learn from each other and to share relevant experiences and information.
Touch Trust will provide Time For Me sessions where carers can choose from a range of activities such as hand, head or back massage, Reiki, reflexology, facials, have their nails painted or a haircut. Carers will be able to meet at lunchtime to share knowledge and experiences.
Would you like a gathering in your area?
We are seeking parents who would be interested in choosing suitable venues for a coffee morning, lunch or other social gathering in their locality.
Staff will promote and co-ordinate each gathering and provide any support or assistance you would like, all expenses are reimbursed plus the gatherings are free!