Childrens' index updates April 2020
Do you have questions or need information re. covid 19 and it's impact on families?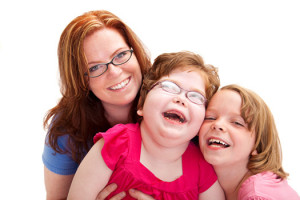 Council for Disabled Children
Dear Parents/Carers
The Council for Disabled Children (CDC) has launched two new email inboxes aimed to answer questions, gather resources and share information on Coronavirus and the impact on children and young people with Special Educational Needs and Disabilities (SEND).
The new 'CDC questions' inbox, This email address is being protected from spambots. You need JavaScript enabled to view it., allows you to ask questions about how Coronavirus will impact on children and young people with SEND as well as other questions relating to the impact on families. We will then publish frequently asked questions each Friday
In the meantime please find below information from a range of sources that can support you:
If you are a parent carer with a question about your individual circumstances you may be able to find an answer here:
Stay safe and well 
The CDC Team
Mae'r Cyngor dros Blant Anabl
Annwyl Rieni/Ofalwyr
Mae'r Cyngor dros Blant Anabl (CBA) wedi lansio dau fewnflwch e-bost newydd ar gyfer ateb cwestiynau, casglu adnoddau a rhannu gwybodaeth am goronafeirws a'r effaith ar blant a phobl ifanc ag Anghenion Addysgol Arbennig ac Anableddau (AAAA).
Mae'r mewnflwch 'cwestiynau CBA' newydd, This email address is being protected from spambots. You need JavaScript enabled to view it., yn eich galluogi i ofyn cwestiynau am sut y bydd y coronafeirws yn effeithio ar blant a phobl ifanc sydd ag AAAA ynghyd â chwestiynau eraill sy'n ymwneud â'r effaith ar deuluoedd. Byddwn wedyn yn cyhoeddi cwestiynau a ofynnir yn aml bob dydd Gwener
Yn y cyfamser, ceir gwybodaeth isod o amrywiaeth o ffynonellau a all eich cefnogi:
Os ydych yn rhiant-ofalwr gyda chwestiwn am eich amgylchiadau unigol, efallai y gallwch ddod o hyd i ateb yma:
Arhoswch yn ddiogel ac yn iach
Tîm y CBA
0800 5871 014
This email address is being protected from spambots. You need JavaScript enabled to view it.
 
 

01446 704704

This email address is being protected from spambots. You need JavaScript enabled to view it.
The Index is funded by Welsh Governement's Families First Grant
Mae'r Mynegain'n cael ei gyllido gan Grant Teuluoedd yn Gyntaf Llywodraeth Cymru
| | |
| --- | --- |
| This email was sent to This email address is being protected from spambots. You need JavaScript enabled to view it. using GovDelivery Communications Cloud on behalf of: Vale of Glamorgan Council · Holton Road · Barry CF634RU  · (01446) 700111 |   |